22 November 2010
To make things a little easier for myself I'm going to post new updates on a blog.
So from now on make sure to check felicity-fix.blogspot.com!
I'll leave these pages here for the old content.
11 November 2010
Big pic of Felicity in The Tempest...
Source: www.collider.com
9 November 2010
Felicity was in the October 2010 issue of Glamour magazine in the UK it would appear...
4 November 2010
And here's news about another new Felicity movie...
Imogen Poots and Felicity Jones are two reasons for buyers at the AFM to track down Trap for Cinderella, directed and adapted by Ian Softley from the novel of the same name by Sébastien Japrisot.
Being sold at the AFM by U.K. sales banner Metropolis and the fresh casting aims to pique acquisition interest.
The movie centers on two women — one rich, the other poor — who are trapped inside a beach house in a French resort when it is gutted by fire.
Only one survives, burnt beyond recognition and in a state of total amnesia, leaving a slew of unanswered questions about her identity.
Softley's movie is produced by Robert Jones (The Usual Suspects) and Dixie Linder (In My Fathers Den) along with Softley and is scheduled to shoot in both London and France in February 2011.
Source: www.hollywoodreporter.com
26 October 2010
Felicity Jones has joined the cast of of Hysteria.
Source: www.hollywoodreporter.com
17 October 2010
It looks like felicity is appearing in interview magazine in an article that namechecks a number of her ongoing projects including Like Crazy, SoulBoy, The Tempest and Chalet Girl. See www.interviewmagazine.com/film/felicity-jones for more.
6 October 2010
The Tempest has had it's premiere in New York and here's a nice overload of Fliss content courtesy of Enrique...
Official Trailer 2010 HD: www.youtube.com
Interview with Felicity Jones at the premiere: www.traileraddict.com
Premiere gallery
25 September 2010
Felicity Jones attends a private dinner hosted by Mulberry following the private screening of Tim Walker's film "The Lost Explorer" at Claridge's on September 19, 2010.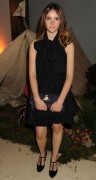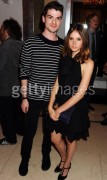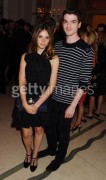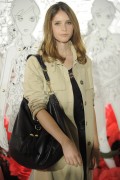 14 September 2010
Thanks to Enrique for yet more finds.
Felicity Jones attends a private viewing of artist Yi Zhou's new work "I Am Your Simulacrum" at 20 Hoxton Square on September 1, 2010 in London.
Felicity Jones attend Fashion's Night Out Celebration on September 8, 2010 in London.
SOULBOY stills
Donmar announces 2011 season: Felicity Jones in Schiller's Luise Miller. www.westendtheatre.com
1 September 2010
Thanks to Enrique for yet more finds.
Some SoulBoy premier photos can be found at www.flickr.com/photos/mikerawlins and www.flickr.com/photos/stoke-on-trent
Some links to videos
Martin Compston and Felicity Jones on SoulBoy
www.digitalspy.co.uk/movies/at-the-movies
Felicity Jones: Brand, Mirren are extraordinary.
www.digitalspy.co.uk/movies/news/
Felicity Jones featurette
www.youtube.com
Hearing Things - Short film, 2004 (full video 14min)
www.youtube.com
Nichola Burley & Felicity Jones of the film SoulBoy (audio)
audioboo.fm
22 August 2010
Soul Boy premier images at www.demotiximages.com
Bonus pic:
Nichola Burley & Felicity Jones of the film Soul Boy (audio): audioboo.fm
Thanks to Enrique.
21 August 2010
Thanks to Enrique for finding a new hi-res still from The Tempest.
Credit: stitchkingdom.com
Also thanks to Lissa who spotted it at www.felicity-jones.com
16 August 2010
Felicity Tipped for the Top: www.talktalk.co.uk
Cemetery Junction Stills
MY FASHION DATABASE
More here: www.myfdb.com
Felicity Tagged photos: www.famous.uk.com
TREASURE SEEKERS CAPS
Thanks to Enrique.
14 August 2010
Cemetery Junction is out on DVD in the UK on 30 August 2010. Here's a cover image.
16 July 2010
A few SoulBoy pictures from Enrique.
23 May 2010
Thanks to Enrique for sending in these photos of Fliss in The Chalet Girl and Cemetery Junction.
The Chalet Girl
Cemetery Junction
16 May 2010
I just found a set of ultra high quality Felicity Jones images at wimheitinganl.wordpress.com
Here are two of the images that I have rezised. You can find the fill-size versions at the above link.
15 May 2010
Thanks to Enrique for these Felicity Jones updates. First of all there's some news on her movie Albatross at www.screendaily.com
Cheri premiere photos
Bonus portrait
5 May 2010
Thanks to Enrique for sending in a link to the Chaletgirl site (http://chaletgirlfilm.wordpress.com/) and some photos.
Poster
2 photos
25 April 2010
Added a link to Kirsty's Felicity Fanlisting...
27 March 2010
Felicity Jones' new movie Cemetery Junction is out soon and is being featured extensively in UK film magazines such as Total Film and Empire. Here's a scan of Felicity from the May 2010 issue of Total Film.
20 February 2010
Thanks to Enrique for letting me know that there is a trailer of Felicity Jones' new movie Soul Boy aka Souled Out on youtube.
Link: http://www.youtube.com/watch?v=5J95j78yJkQ
11 February 2010
Thanks to Tim for forwarding on this piece of Felicity Jones casting news:
Phil Traill's romantic teen comedy The Chalet Girl stars Felicity Jones, Ed Westwick, Tamsin Egerton, Christine Baranski and Bill Nighy. Written by Tom Williams and produced by Pippa Cross and Harriet Rees, the film is about a working class girl who finds herself in a glamourous ski resort and discovers her inner snowboarding genius as well as a taste for her boss's son. Roxy/Quicksilver are providing the branding for the film.
Source: http://www.screendaily.com/festivals/berlin/european-film-market/metropolic/timeless-add-the-chalet-girl-taxi-wars-for-efm/5010662.article
3 February 2010
Thanks to Enrique for this Fliss Update...
CEMETERY JUNCTION POSTER
Felicity Jones arrives at the UK film premiere of A Single Man.
Two extra photos:
http://www.redbubble.com/people/berndt2/journal/4586908-a-single-man-premiere-firth-hurley-herzegova-some-romanian-vampire
Total Film have the new Cemetery Junction trailer...
Set in the 1970s, Cemetery Junction follows Freddie (Christian Cooke), who spends his life getting pissed and stirring up chaos with his two mates.

But while Freddie wants to escape his working-class world, friends Bruce (Tom Hughes) and Snork (Jack Doolan) are quite happy for things to carry on as they are.

Bagging himself a new job as a door-to-door salesman, Freddie bumps into old flame Julie (Felicity Jones)...
The movie is due on 14 April 2010. And now the main event...